Snapshot from the
Protection Indicators Dataset
ACAPS has highlighted some protection concerns based on the data collected to build the Protection Indicators Monitor (PIM) dataset. It includes data from publicly available sources since 2021.
Snapshots from the dataset
Disclaimer: each of these countries was selected to provide an example of how to use the dataset and it should not be interpreted as a representation of protection related concerns magnitude, prevalence or severity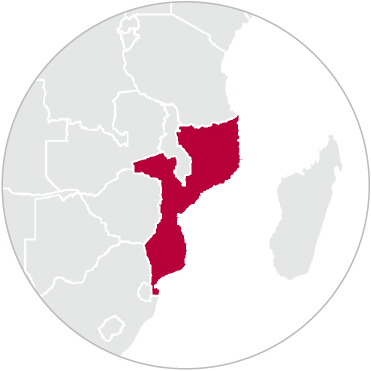 Sexual and gender-based violence
SGBV, denial of humanitarian assistance, and other protection concerns has been increasing in Cabo Delgado since 2017
Since the start of the conflict in northern Mozambique in October 2017, non-state armed groups have been launching attacks on Cabo Delgado province. The Government's response to the insurgence has been adding to the violence as well. The conflict has resulted in the deaths or kidnapping of thousands of people and the displacement of approximately one million people (HRW 24/11/2022, ID 2671; UNHCR 10/01/2023, ID 3736; UN 04/10/2022, ID 1360). SGBV, including physical assault, the denial of resources, and psychological abuse, is one of main protection concerns in Cabo Delgado (UNHCR 10/11/2022, ID 4159; Protection Cluster/UNFPA 25/08/2022, ID 2900). From the data compiled, most women and girls in Cabo Delgado are survivors of SGBV (Gov't Netherlands 01/12/2022, ID 2637). Most reported cases concern girls and women who have been forced to move and are living in displacement, facing protection risks that include SGBV and violence.
The most reported concerns were the denial of resources, opportunities and services including the denial of access to humanitarian assistance by intimate partners, physical assault, and psychological abuse (UNHCR 10/11/2022, ID 3125). Limited access to basic resources is a contributing factor to women and girls getting involved in the selling or exchanging of sex for resources, exposing them to different forms of gender-based violence; sexual, physical, and economic. SGBV and the accompanying fear have a significant impact on survivors' mental health (UNHCR 09/09/2022, ID 3090). Livelihood and women economic empowerment programmes and SGBV responses are reported as essential to bring women and girls back to safe, dignified, and sustainable environments. Sexual violence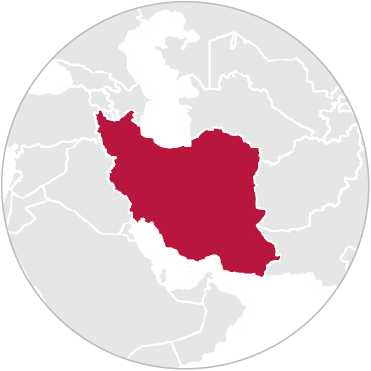 Arbitrary or unlawful arrest and/or detention
The protection risks are very significant as the repression actions are intensifying in Iran
Iranian security forces have arrested more than 14,000 protestors following the death of Mahsa Amini on 16 September 2022. Amini was a personality that the Guidance Patrol arrested and killed for allegedly violating the country's strict dress rules for women. The incident has sparked protests across the country (CBS News 10/11/2022, ID 2021; BBC 26/12/2022, ID 3894; Access Now 04/10/2022, ID 1315). Live ammunition, metal pellets, and fatal beatings have resulted in numerous injuries and the deaths of more than 500 protesters, including children (IHR 27/01/2023 ID 4427; OHCHR 18/10/2022, ID 2026; NCRI Women Committee 23/10/2022, ID 3886). There are reports of detained men, women, and children being beaten, as well as an unidentified number of women being raped or sexually harassed by security forces during detention (BBC 09/11/2022, ID 2023; Insecurity Insight 08/12/2022, ID 2568).
The Government has started seeking the death penalty and public execution for prisoners related to the protests without following proper trials and procedures. People lack access to legal assistance and representation (AI 16/11/2022 ID 3970; OHCHR 10/01/2023, ID 3888; Al Jazeera 07/01/2023, ID 3965). As at December 2022, two individuals had been executed, 21 individuals faced the death penalty, and 44 had been sentenced to multiple years in prison since the start of protests (Barron's 10/01/2023, ID 4166; TWP 05/01/2023, ID 4164; CHR Iran 04/01/2023, ID 4163). That said, the suppression of independent reporting and circulation of false information are increasing information gaps and the ability to verify the accuracy of figures around arrests and deaths (UK Parliament 21/10/2022, ID 4484; NBC 16/11/2022, ID 4429).
Extrajudicial executions, deliberate or indiscriminate attacks on civilians, and other unlawful killings
Lootings, killing, and attacks has been increasing in Mali since at least 2022 because of clashes between armed groups
Since February 2022, the security situation has deteriorated in the northern regions of Mali because of clashes between non-state armed groups and Malian defence and security forces. The conflict has killed several civilians and displaced thousands. Gao, Mopti, Ségou, and Tombouctou are the most affected regions (UNICEF 16/08/2022, ID 311; OHCHR 15/08/2022, ID 4700). In June 2022, non-state armed groups killed at least 132 civilians in simultaneous attacks in Mopti region. The attackers targeted houses and businesses and stole livestock (OCHA 22/06/2022, ID 403). These attacks on civilians and unlawful killings are reported randomly in the communes of most northern regions; on 6 September, the Islamic State in the Greater Sahara armed group killed 42 civilians in Talataye commune in Gao region (RFI 20/09/2022, ID 1062).
In 2022, armed violence killed 984 civilians, led to the abduction or disappearance of 235 people, and injured 267 others (UN SC 06/01/2023, ID 4240; UN SC 03/10/2022, ID 4241; UN SC 02/06/2022, ID 4242; UN SC 30/03/2022, ID 4243). Attacks result in killings, the looting of cattle, forced recruitments, and forced displacements (UNHCR 14/10/2022, ID 2968). Despite the constant fleeing, civilians and humanitarian responders face access constraints given volatile security and restricted mobility. People in need suffer from a lack of access to services (such as water and electricity) and goods because of restricted trade with neighbouring Niger (OCHA 09/11/2022, ID 2734).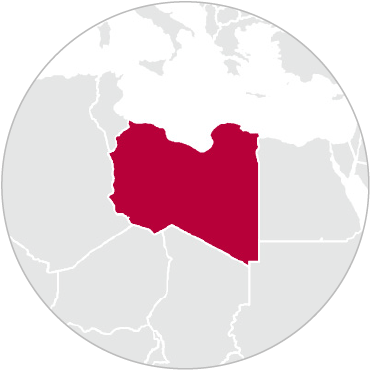 Arbitrary or unlawful arrest and/or detention
Protection concerns are high for migrants and asylum seekers in detention centers in Libya
Libya is a major destination and transit country for migrants and asylum seekers, but because of the political and security situation, the absence of protective legal framework, and the lack of resources, they are unable to continue their journey towards Europe. Many end up being caught in detention. By the end of April 2022, there were an estimated 650,000 migrants and registered asylum seekers in detention centres, raising some serious protection concerns (IFRC 16/01/2023, ID 3938). Libya has mixed migration flows, including migrant workers, refugees, victims of trafficking, unaccompanied and separated children, and people fleeing from conflict, poverty, and the effects of climate change. These people are at risk of detention in official and unofficial facilities by the Department for Combatting Illegal Migration (DCIM) and by non-state entities (OCHA 25/05/2022, ID 1783; UNICEF 24/10/2022, ID 3913).
Detention conditions are beyond any safety standards, and human rights violations are widespread. The lack of legal protection or a determined status further exposes detainees to the risk of human trafficking, including forced labour, forced prostitution, sexual slavery, and forced criminal activities. The Al-Mabani detention centre, the largest detention centre in Tripoli, closed in early 2022. There is little information surrounding its closure. It is hard to track the detainees and their protection status and/or needs (The Outlaw Ocean Project 20/02/2022; ID 4553; UNICEF 12/10/2021; ID 3901). In detention centres, serious protection incidents are being committed against migrants and asylum seekers, including murder, torture, rape, enslavement, and the excessive use of force, even under DCIM jurisdiction (OHCHR 23/03/2022, ID 4179; OCHA 06/12/2021, ID 1712; OCHA 14/06/2022, ID 1750).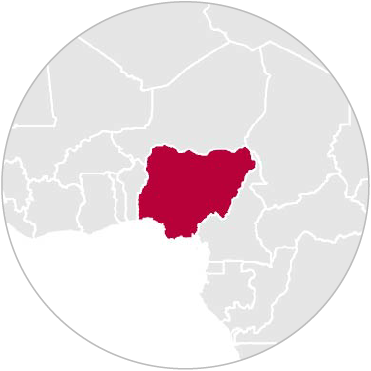 Sexual and gender-based violence
Protection concerns including SGBV, kidnaping, and rape continue to be reported in northeast Nigeria
Increasing violence in Adamawa, Borno, and Yobe states in northeastern Nigeria has triggered large-scale displacement within the states and across the borders. Since 2009, security conditions have been deteriorating in the region because of the activities of Boko Haram, an Islamist armed group created in 2002 that is based in northeastern Nigeria and active in neighbouring countries. The group has been perpetuating frequent attacks that are killing and displacing thousands of civilians. Women and children face heightened protection risks, in particular forced recruitment, forced marriage, enslavement, unlawful killings, enforced disappearances, SGBV, and torture (AI 05/12/2022, ID 3291; Reuters 28/12/2022, ID 3263). Since 2013, Boko Haram has been reported to kidnap, forcibly marry, beat, and rape women and girls. Following rescue operations, women and girls are held in military custody by the Nigerian security forces, where they are given abortion tablets and injections without their consent or knowledge.
At least 10,000 pregnancies have been terminated since (Reuters 14/12/2022, ID 3786; GCR2P 14/12/2022, ID 2891; Reuters 07/12/2022, ID 3788). Two-thirds of the health facilities in northeastern Nigeria has been attacked and damaged and are non-functional, limiting SGBV victims' access to sexual and reproductive health services and programmes (UNHCR 09/12/2022, ID 2715; OCHA 15/09/2022 ID 1600). Other types of SGBV, such as female genital mutilation, are also prevalent across Nigeria. SGBV has been punishable since 2015, but very few convictions have been reported, as most of the states in the northerns region have not adopted the law, and there is low public awareness about it (Global Voices 07/07/2022, ID 4189; Global Voices 01/09/2022, ID 3294; Vanguard 07/08/2022, ID 3890).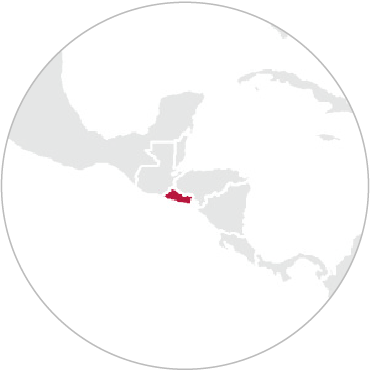 Arbitrary or unlawful arrest and/or detention
The El Salvadoran government crackdown on criminality raises protection concerns
A sudden spike in violence occurred on 26 March 2022 when gang violence killed 62 people within 24 hours. Gang violence has been affecting El Salvador since the 1990s (ICG 05/10/2022, ID 3843). The attack was a result of the Government´s denial of previous negotiation talks with the criminal gangs. Following the events, the Government declared a state of emergency that has led to the mass arrest of more than 55,000 people presumed to be involved in criminal gangs, including 7,500 women and 1,600 children (HRW 07/12/2022, ID 8248; BBC 04/12/2022, ID 3862; El Faro 07/12/2022, ID 3838; ICG 05/10/2022, ID 3843). Many of the decisions around detentions were based on ambiguous criteria, such as 'looking suspicious or nervous', and there is a lack of information about places where people are being held. Since the crackdown on gang members in 2022, the Government has doubled the size of the population in prisons, resulting in overcrowding and the deterioration of health, hygiene, and security conditions (ICG 05/10/2022, ID 3843).
Detainees face constraints in accessing legal assistance and have limited time to work on their defence, as collective judicial hearings can involve up to 500 suspects at a time (OAS 03/06/2022, ID 3978). Between March–August 2022, at least 73 detainees died in the custody of the Salvadoran State. There are also reports of other abuses by security forces, such as enforced disappearances, torture, and other forms of ill treatment (Al Jazeera 12/01/2023, ID 3733; ICG 02/09/2022, ID 1316; VOA 12/09/2022, ID 3863). President Nayib Bukele has renewed the state of emergency until 15 February 2023 only, as, according to the Government, the security has improved in the country (Al Jazeera 12/01/2023, ID 3733).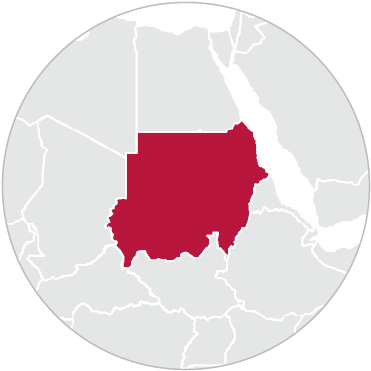 Extrajudicial executions, deliberate or indiscriminate attacks on civilians, and other unlawful killings
Increased violence and discrimination between ethnic tribes in Blue Nile, Sudan
In 2022, Blue Nile state witnessed significant violent episodes between members of the Hausa community and members of the Funj, Hamaj, and Berta communities resulting from disputes over political representation and land ownership. The violence was fuelled by hate speeches targeting the Hausa community (UN SC 02/09/2022, ID 453; ECHO 21/10/2022, ID 1643). The Hausa in Blue Nile state is an ethnic group in West Africa. The community had been travelling and trading for centuries when a number of them migrated to Blue Nile, where other communities still view them as outsiders. In July 2022, the Hausa requested the establishment of a 'civilian authority', which other ethnic communities viewed as a means of gaining access to the land and which led to an increase in clashes (Radio Dabanga 04/09/2022, ID 359 ; OCHA 07/11/2022, ID 1896).
Between July–October 2022, renewed violence killed at least 359 people, injured 469, and displaced over 97,000 (UN 03/11/2022, ID 1921). Humanitarian access is restricted because of insecurity in the state, and aid convoys have been unable to reach the area. People face insecurity and lack shelter, food, medicine, and access to protection services. Organisations also have limited capacity to provide SGBV assistance (Radio Dabanga 01/11/2022, ID 1808; OCHA 21/09/2022, ID 864). A number of difficulties concerning the resumption of schooling is reported, as large numbers of displaced people have been using school buildings as shelters in Ed Damazine and El Roseires (Radio Dabanga 06/11/2022, ID 1889).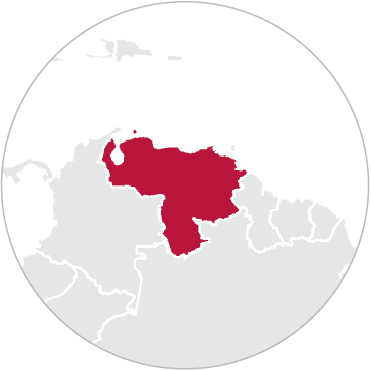 Extrajudicial executions, deliberate or indiscriminate attacks on civilians, and other unlawful killings
Protection consequences of violence incidents in Venezuela
Since the beginning of the humanitarian crisis in 2014, state security forces have systematically carried out diverse kinds of human rights violations towards political entities and dissident voices (OHCHR 20/09/2022, ID 4216; UN HRC 23/06/2022, ID 4215). More than 480 extrajudicial killings were reported in the first quarter of 2022 alone, mainly in the states of Aragua, Carabobo, and Zulia – about 35% of the total recorded executions in 2021 (PROVEA 14/03/2022, ID 4213; GlobalR2P 01/12/2022, ID 4212). The executions were linked to the government operations against corruption, narcotics, criminals, and armed groups that started in 2022, some of which were enforced against the Government's opponents, often protesters, journalists, and human rights defenders. These incidents were mainly reported in the regions of Aragua, Caracas, Guárico, Miranda, and Zulia (InSight Crime 27/12/2022, ID 4211; EN 06/09/2022, ID 4223; OHCHR 20/09/2022, ID 4216). About 19,000 individuals were killed between 2016–2019.
Many were justified as a result of confrontation and resistance, but some evidence suggested extrajudicial killings (ICIP accessed 24/01/2023, ID 4702; IRC 03/03/2022, ID 4703; HRW 05/10/2022, ID 4214; HRW 07/10/2022, ID 1587). On 5 May 2022, the Venezuelan Government drafted a new law on international cooperation to govern the operations and access of both local and international humanitarian and civil society organisations (AI 25/01/2023, ID 4566; CIVICUS 28/06/2022, ID 4217; HRW 18/05/2022, ID 4220). The bill seeks to increase controls and restrictions over civil society operations, including information disclosure on funding, staff, and governance (OHCHR 30/01/2023, ID 4701; AI 25/01/2022, ID 4566). The law is very likely to pass, meaning civil society organisations might experience difficulties in reporting human rights violations and protection incidents.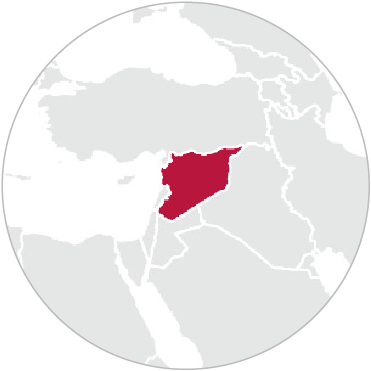 Arbitrary or unlawful arrest and/or detention
The forced and voluntary return of Syrian increases the risk of unlawful detention
Since 2016, at least 560,000 Syrians had returned from Turkey and 76,500 from Lebanon (AP News 26/10/2022, ID 4232; Al-Monitor 06/12/2022, ID 4231). In contrast to the claims that the returns were voluntary, many returnees have indicated that they were forcibly arrested and deported into Syria, which amounts to a violation of the principle of non-refoulement and a constant breach of obligations to not forcibly return Syrians to their country of origin. Collected information indicates that returnees, regardless of age or gender, are exposed to harassment, forced recruitment, torture, mistreatment, disappearance, and arbitrary detention, and/or they are unable to reclaim the houses, land, or properties they own upon returning (HRW accessed 20/01/2023, ID 4442; Arab News 28/11/2022, ID 4197; Voices for Displaced Syrians 11/2021, ID 4233).
As more Syrians return – both forcibly and voluntarily – the severity of protection needs is significantly increasing. At the same time, access to essential services can be challenging, largely because returnees cannot afford them or because of shortages of food, fuel, and other essential goods. Returnees are at risk of arrest and detention, extrajudicial killings, forced conscription, and kidnappings by government forces and/or non-state armed groups (Voices for Displaced Syrians 11/2022, ID 4233; SNHR 02/12/2022, ID 4005; Enab Baladi 23/11/2022, ID 3846; HRW 20/10/2021, ID 4062). In 2022, more than 2,220 individuals, including 457 women and 148 children, were detained without legal process (SNHR 03/01/2023, ID 3759). The situation is expected to worsen, with current authorities in both Turkey and Lebanon rolling out plans to return more refugees
About the data commentary



Aim
To support humanitarian stakeholders consolidating the main current protection threats by country; to enhance triangulation of information by having access to diverse and reliable sources.
Method
• Countries with high number of reported protection threats and vulnerabilities
• Countries experiencing a crisis with a severe impact on protection services and assistance
• Countries and protection indicators with the most data entries and publications.
Limitations
There are limits and potential pitfalls to relying on publicly available information about protection:
• Protection incidents, including SGBV, are under-reported, meaning the information and figures consolidated in the dataset should not be interpreted as a representation of prevalence. They are only indicative.

• The report was built on the PIM dataset, which might not always be up to date because of the high volatility of some crises, and some events might be recorded with some delay.
• ACAPS does not have operational presence in each of the selected country, which might lead to some information gaps.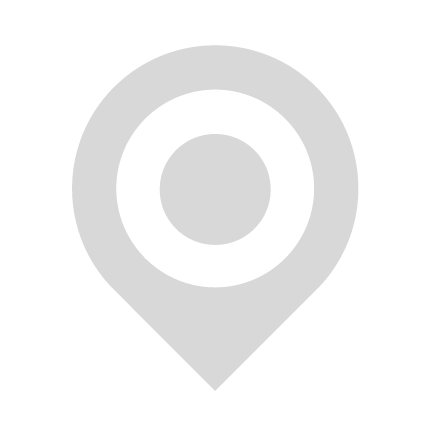 For further information about the dataset and the definitions of each indicator, please check the following: